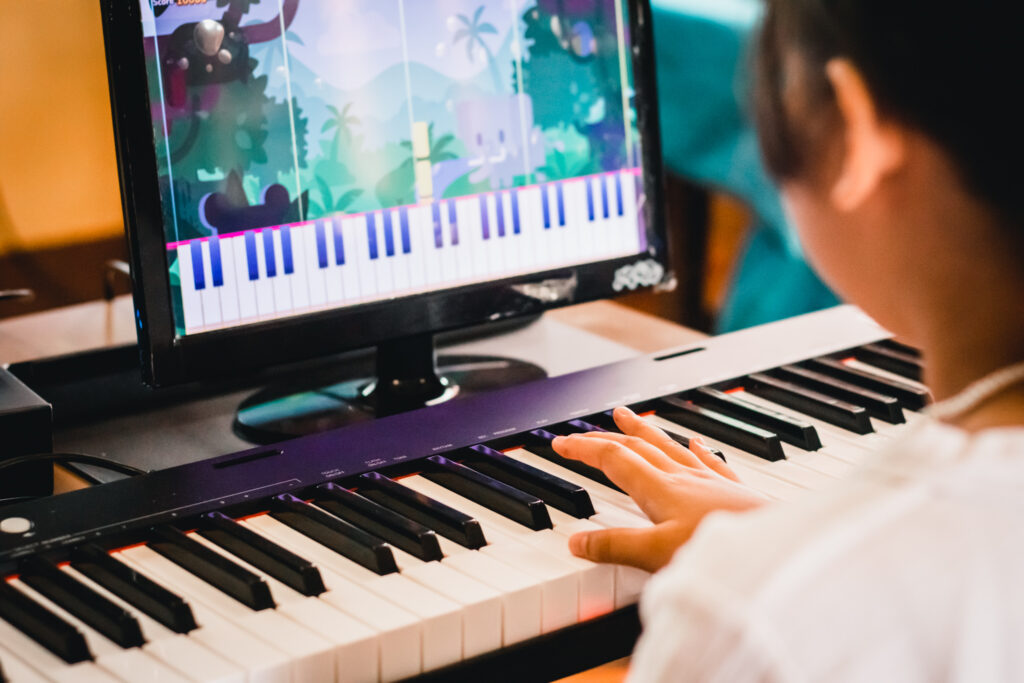 But all of the above are programs from abroad. The origin of Notero is that we already have a music school. and used to use programs from abroad to teach music Because I hope that the children enjoy practicing the music. But in the end, he encountered various obstacles such as abroad, he did not understand the context of learning music in our country. The owner of the program therefore cannot add content suitable for Thailand or takes a very long time.
What makes Notero's development team an advantage is that we understand the users (children) the most because we have our own music school. Therefore, our program will receive feedback from real users all the time. And we will observe and improve according to those feedback for the best experience and results for users.
And the fact that Notero developed the program itself from the beginning Allows us to adjust our program to support other content, not just the piano. Because in the past, programs from abroad Each program focuses on a single instrument. If you want to learn multiple instruments or subjects, you will need to purchase multiple programs as well.
NOTE: Our team has teachers who are in the Thai education industry and are involved in shaping the curriculum currently used by schools across Thailand. Notero therefore covers teaching and learning from kindergarten to high school and can Connected to college entrance examinations without any problems. because we understand the context of education in Thailand And our programs are flexible enough to adapt to Thai studies at any time.
Notero has our professional development team and game designers. We can develop the program ourselves. together with a team of teachers who design courses appropriately And a partner from the school collects feedback on Notero courses and programs all the time. It makes what we develop difficult for anyone to keep up with.
But another strength of Notero is that we have more than 10 years of musical instrument production experience, allowing us to get quality products. And we can control the cost very well. And the important point is that we can modify, add or add learning content at any time. and can make our education meet the needs of students and schools in Thailand as much as possible.
All of the above We will not stop at Music Gamification, we will continue to extend our system to other subjects, and we will continue to be a learning platform with gamification that allows the development of Music Education or Education in many other areas without finish.