Change learning
to be fun like a game
with Smart Technology from Notero Smart Music. We developed a new way of learning piano with Gamification that makes learning no longer boring.
Find the right course for you Smart Music Classroom
Piano Piano course for children aged 4 years and over, designed with Music Gamification, fun learning, playing faster than the original course.
Drums, drum lessons with games Fun learning with catchy hit songs, not boring, packed with content. Teaching from the basics one-on-one.
Guitar, a new kind of guitar class. By learning through technology, learning is fun, easy to understand, as if having a teacher accompanying you every time.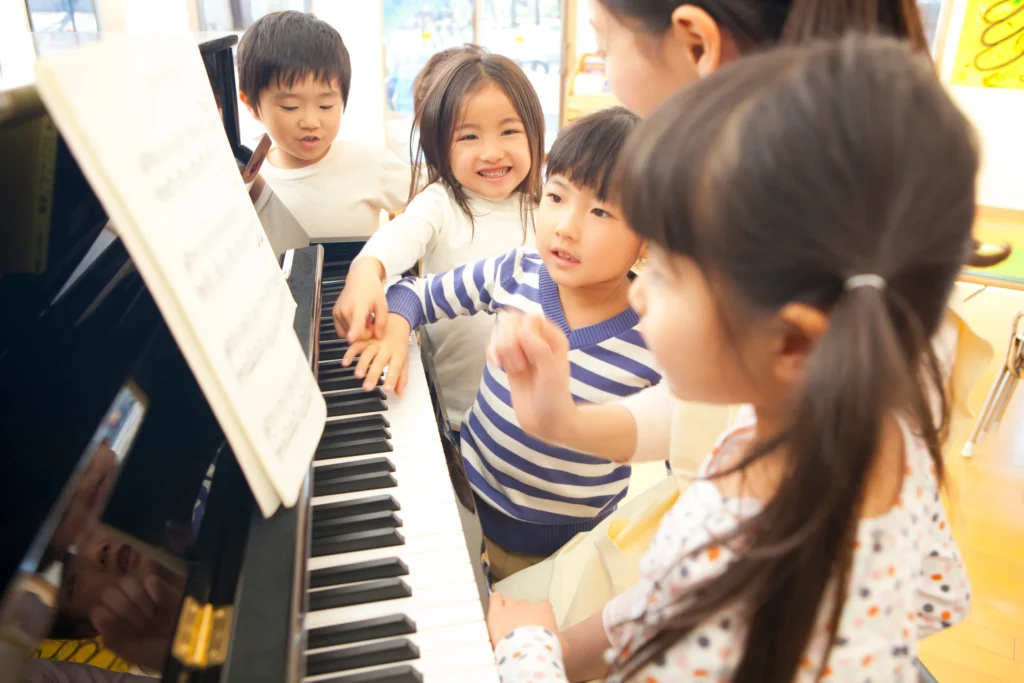 Young children course Get ready for learning and developing fine motor skills by learning music with Course for Kid.