Notero system for schools Smart Music Classroom
New music teaching technology that uses Music Gamification technology to design music classrooms for students to be effective. Focusing on fun learning with games, real measurements, and can be designed according to the teacher's curriculum.
Learners will practice step-by-step with a fun system of games and songs. There are up to 100 lessons, helping learners to improve their playing skills on timing, listening, note reading. With music theory that is not boring and playing the piano at the same time.
Gamification is the use of techniques in the form of games. To be something that stimulates and motivates learning. for students Help learners participate in learning. in a fun way Using game mechanics as simple operators.
Students will be able to play the piano with two hands alternately. Without having to move the position of the hand
Students will play two hands at the same time and be able to play basic chords.
Students can play songs with 1 sharp and 1 flat and can play a broken chord.
Learners will be able to play two-sharp, two-flat songs, including syncopate and 7th chords.
There is a Step by Step lesson.
The lessons are designed from basic to advanced level. Students will learn both theory and practice in detail. Through teaching materials that attract attention and create a desire to learn for learners.
• Teachers are easy to teach, reducing teaching preparation time.
Divide the sequence of steps in each chapter clearly divided into
1. Content and theory
2. Practice playing music (game mode).
3. Practice playing music (music note mode).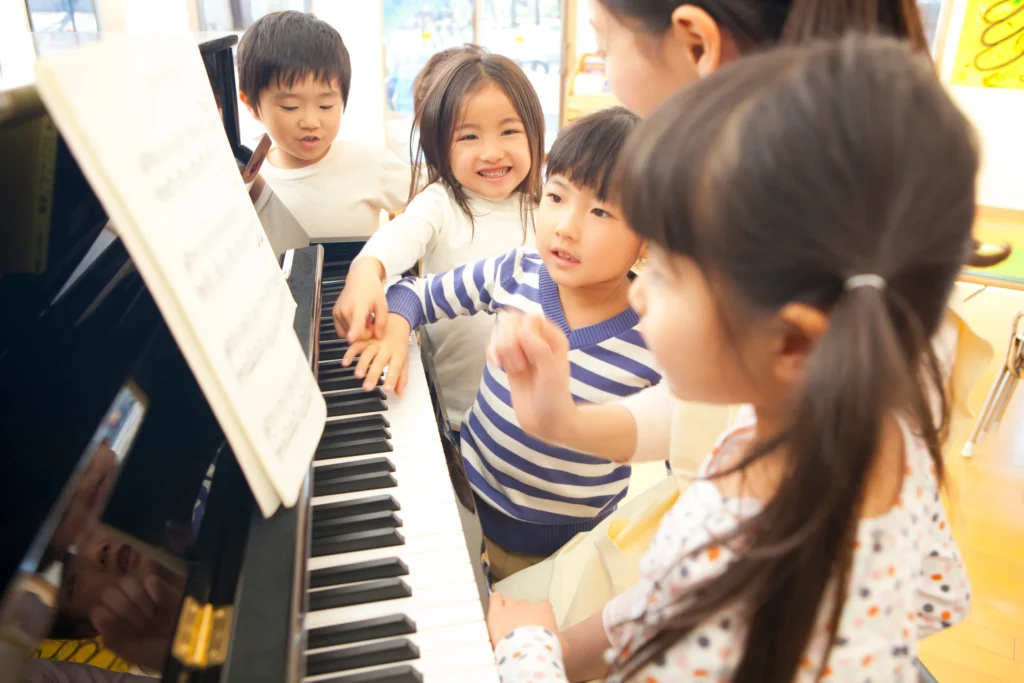 Interactive Systems Responsive to Notero Learners
We develop both hardware and software systems. Our interactive systems are a great help for teachers. It saves communication time. Increase your study time more efficiently.
Game-based learning system
Create goals for students to complete the lesson. Each lesson has a different difficulty and learning style. These include theory mode, practice mode, and game mode, so students won't feel bored or don't want to study. Make learners more efficient in their studies.
The entire class can be measured in 2 minutes.
It is a system that allows students to measure results. The entire class can be completed in just 2 minutes, saving time and standardizing student grading.